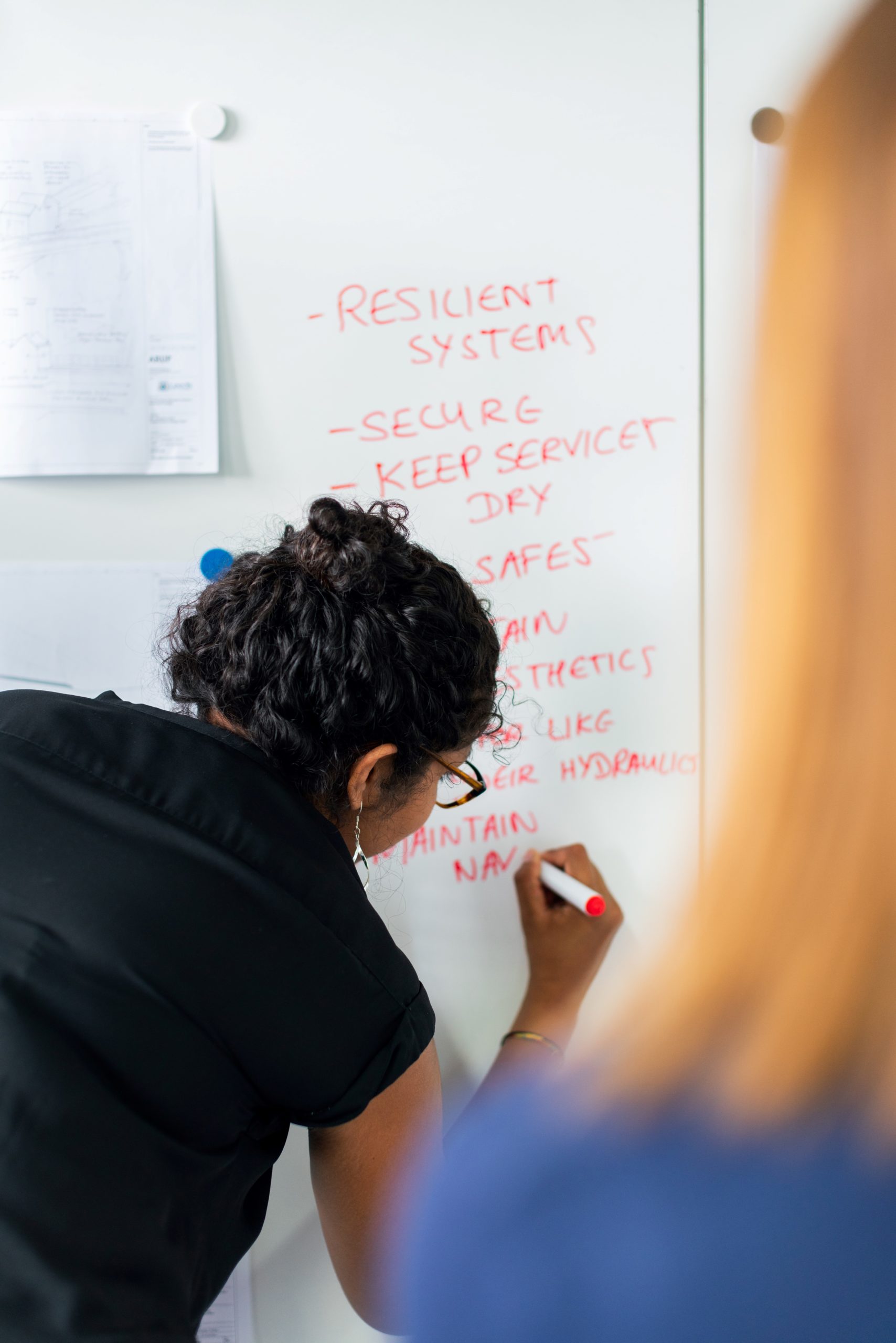 Advisory Bodies
The advisory body consists of differents external stakeholders with different competencies based on areas of their expertise. These combined competencies will help to establish a new network for gender equity focused on social innovation and entrepreneurship that leverages each member's unique expertise throughout the lifetime and the project and in on-going sustainability efforts. Academic partners and innovation partners will work together, based on their respective areas of expertise.
External stakeholders
EQUALS-EU will benefit from the input of five external stakeholder groups. An Innovation Advisory Coalition (IAC) and an Academic Advisory Coalition (AAC) will provide key insights from industry, civil society, and academia from an additional five EU MS and AC not covered by the Consortium members. They will support the implementation of network activities including close collaboration between the University of Oxford and P5/GSMA in the UK; ITU, CERN and P8/IHEID in Switzerland; Galician Enterprise-University Foundation and P10/UVEG in
Spain; Atempo, the Zero Project, and P14/BLITAB in Austria; and Manisa Celal Bayar University, P12/METU, and P15/HS in Turkey.
The following are the list of external stakeholders and their roles to the project.
1. Innovation Advisory Coalition
The IAC consists of consists of six European gender equality experts from industry and civil society.
Dr. Carmen Cotelo QUEIJO (female), Galician Enterprise-University Foundation, Spain, PhD in Physics, has extensive experience in the field of ICT and its applications in research and industry. She has participated in several national and European research and innovation projects including, Fortissimo2, Fortissimo, BonFIRE, EGI-Inspire, e-MINDER, ICHNOS. She has been an invited speaker on women and ICT, collaborator with high-school students in a competition for ICT and women, social media campaigner, and organizer of an open day for girls in ICT.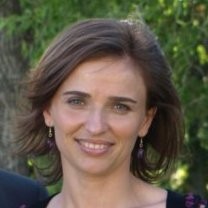 Michael FEMBEK (male), Essl Foundation and Zero Project, Austria, is programme manager and Head of Social Affairs for the bauMax group. In 2014, he initiated the Austrian philanthropic association, where he serves as Vice President. In 2015, he became the Chair of the Thematic Group on Disabilities within the European Foundation Centre, where seven European foundations work together.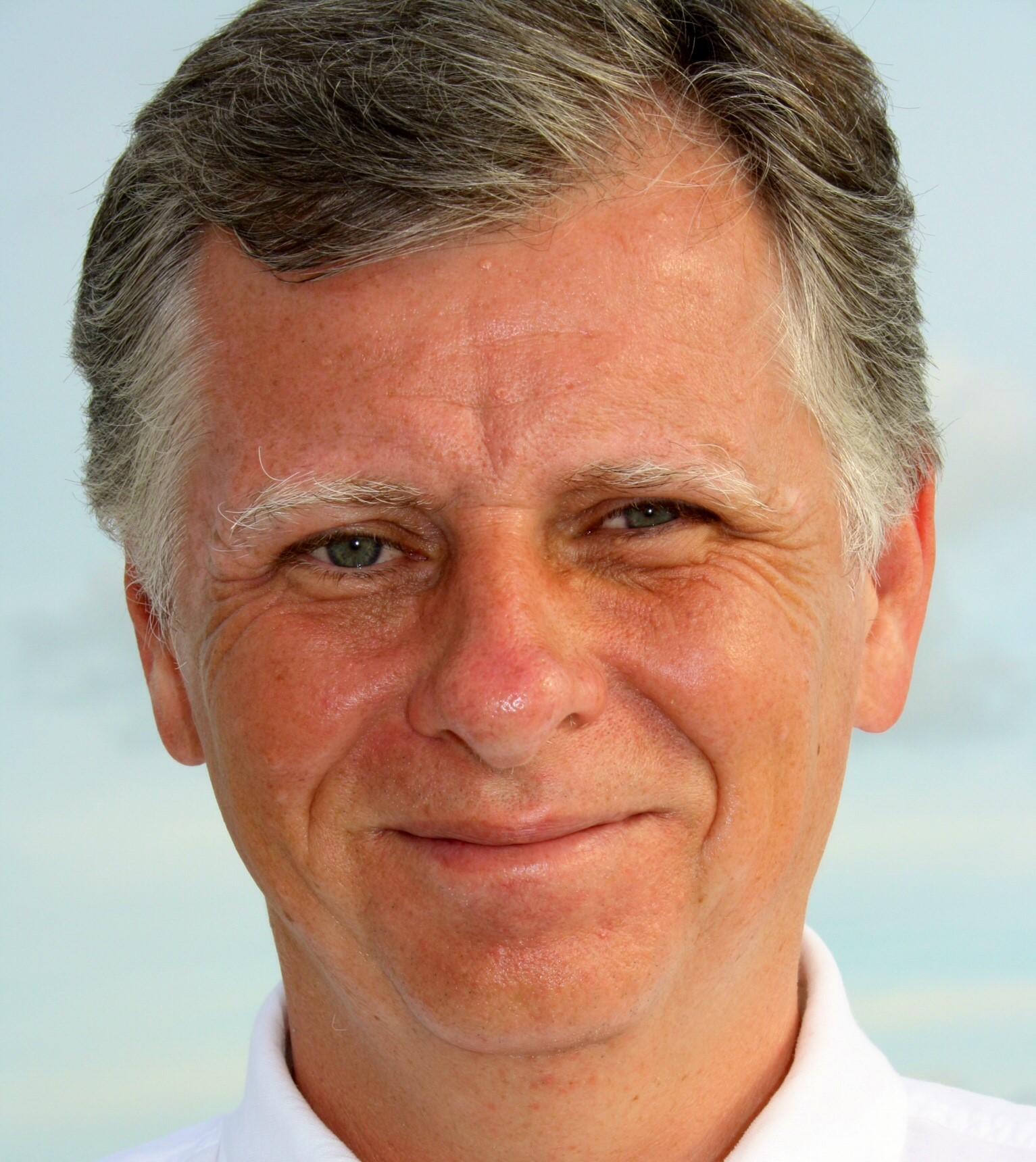 Walburga FRÖHLICH (female), Atempo, Austria, is CEO of the social enterprise Atempo, which develops innovative digital tools to to empower persons with disabilities to participate in society. She is also an expert in gender-sensitive language and in the Chair of the Social Entrepreneurship Network, which supports female entrepreneurs.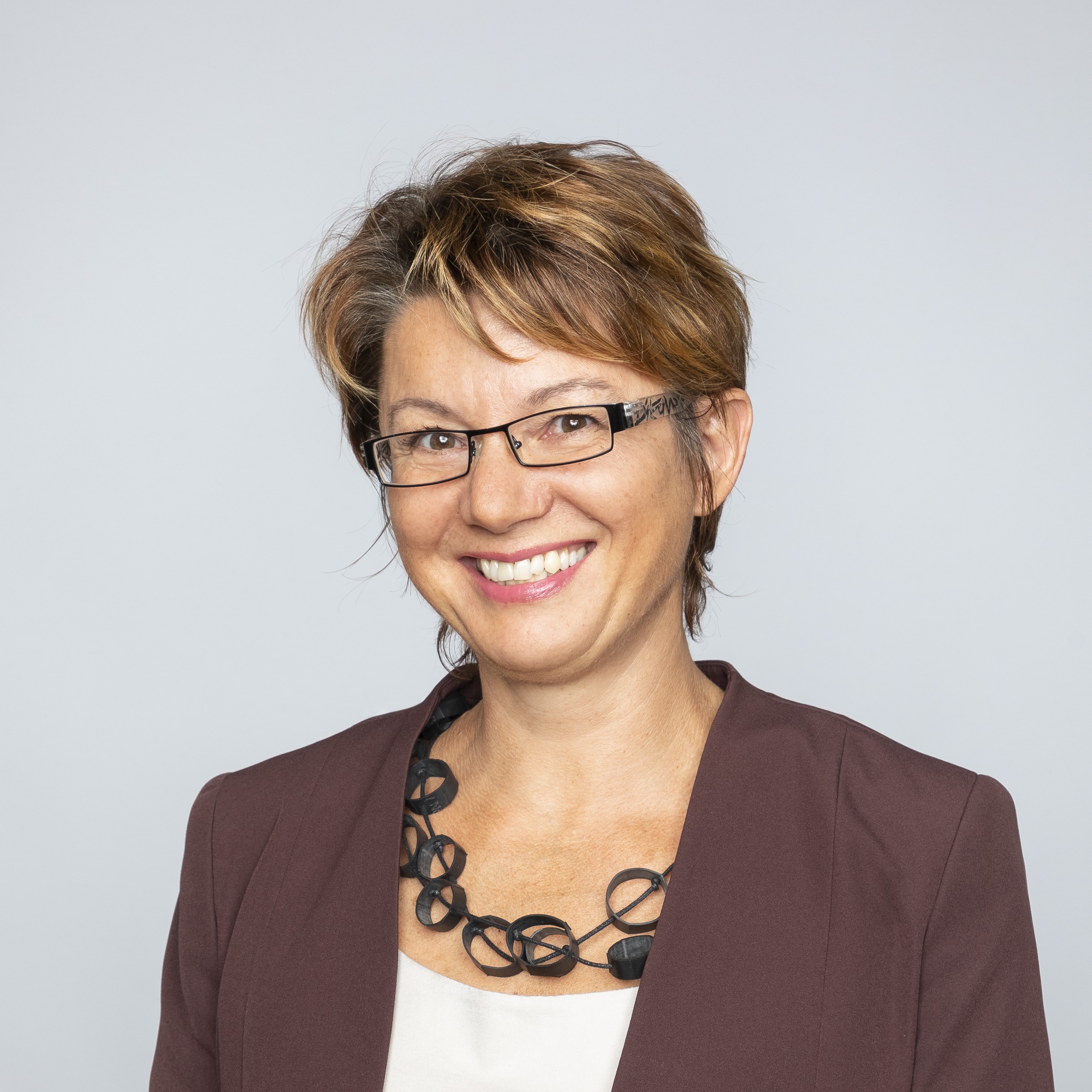 Jaroslaw PONDER (male), ITU, Switzerland, is the Head of the ITU Office for Europe. He has carried out numerous projects, activities and initiatives at national, regional and international levels and taken a lead role in organizing international conferences and summits dealing with fostering ICT innovation and development of ICT ecosystem, information society, and advancements of digital economy worldwide.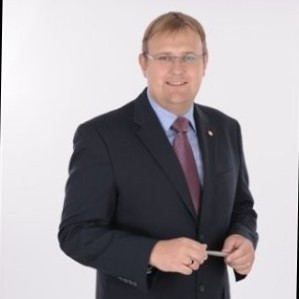 Geert De WAEL (male), The Forge, Netherlands, is managing partner of The Forge, an innovation spin-off of the University of Ghent, which helps foster evidence-based organisational changes and innovation. He has been involved in projects to promote gender equality in leadership positions in the financial sector.


Nora LINDSTRÖM (female), Plan International, Finland, is the Global Lead for Digital Development at Plan International. She is a feminist and international development professional working at the intersection of rights, gender, development, and technology. She is the chief driver behind Plan International's work to bridge the digital gender divide and advocate for the development of Equality Tech.
3. Gender Equitable Investment Group
The GEIG will consist of three investors from the US, Norway, and Côte d'Ivoire. Their role will focus on providing investment advice and, at their discretion, start-up capital for the 24 start-ups (T3.1).
Gloria MUHORO (female), African Development Bank, Côte d'Ivoire, is an International Development Expert with 10 years' experience designing and managing multi-million-dollar projects and programs with governments, civil society and development partners in inclusive innovation, women and girl's socio-economic empowerment, and youth skills development across Africa. She is an experienced gender-mainstreaming specialist having worked in 54 regional member countries to lead the work on gender and technology.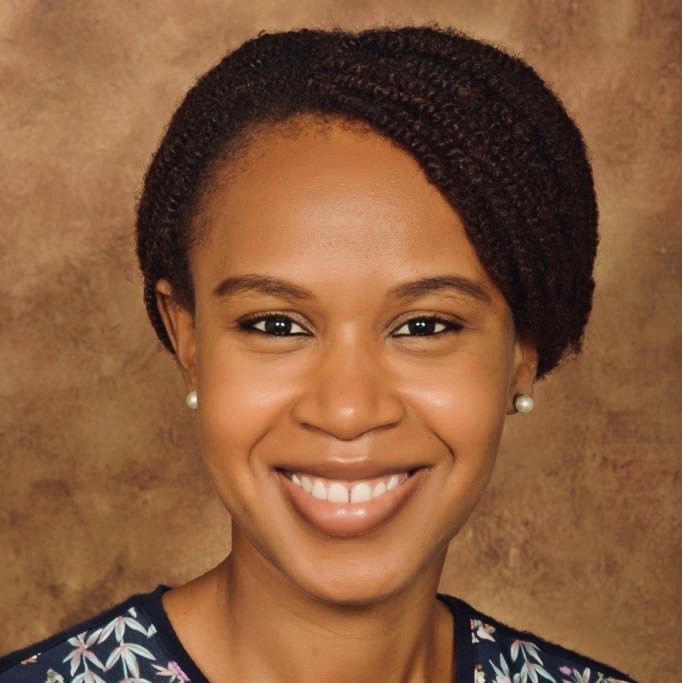 Angela RESTREPO HOLTER (female), Sixer Group, Norway, helps SMEs define and implement strategies for growth and expansion. She serves as the Investor Relations Manager Europe at Astia Angels, a global network of investors in female owned and led ICT companies. As Entrepreneur in Residence at the Founder Institute, she advises early-stage companies on business and revenue strategies. She also serves as a Board Member and Vice President of Mentoring for Norway's Professional Women Network.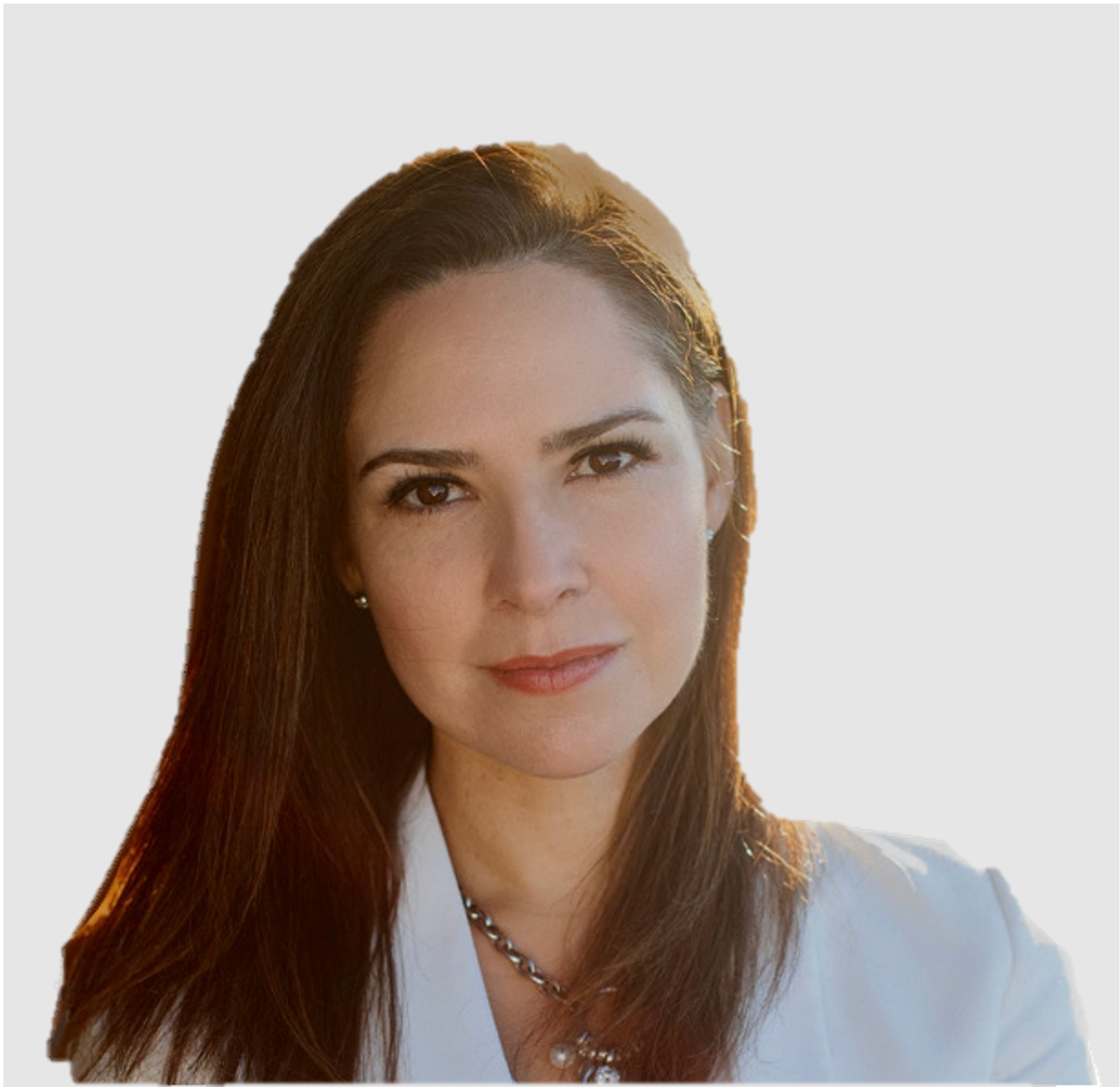 Gitanjali SWAMY (female), Managing Partner IoT Task, United States, is an experienced entrepreneur and private capital investment professional at leading global firms. She leads the gender equitable investment initiatives/program, is founder and advisor to the Women in Tech Initiative at University of California, Berkeley, and is the author of several papers on gender equity in investment.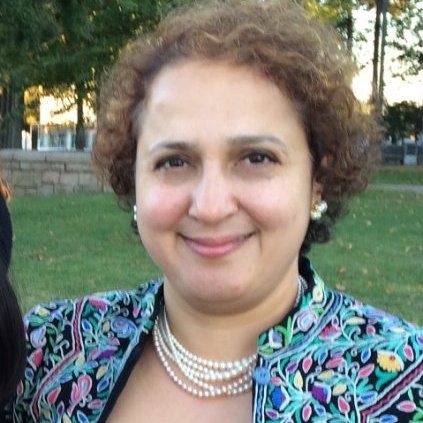 5. Young People's Reference Group (YPRG)
The YPRG will provide work placement opportunities for 15 young men and women involved in the project.
Their meetings will be held initially online and later in-person as part of the international summer school (T4.3). The YPRG will nominate a group lead in their first meeting who will be responsible for liaising with the GA and communicating the group's input on key decisions throughout the project and in particular T2.1, T3.2, T3.3, T4.2 and WP5. Finally, the YPRG will provide first-hand experience on the issues facing young people as social innovators and entrepreneurs.
Francis Xavier Inyangat, (male) Uganda.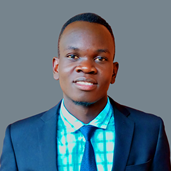 He manages the youth alumni with the Mastercard foundation and serves as the Generation Connect Africa Youth Envoy with the International Telecommunications Union (ITU) and the Internet Governance Forum Youth Ambassador at the Internet Society. He has carried out research and participated in tech policy discussions with key UN stakeholders on youth inclusion, emerging tech issues such as gender exclusion, universal connectivity, internet policy and governance.
Devika Vohra, (female) India, Switzerland.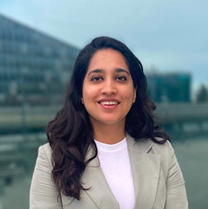 She studies International Affairs at the Graduate Institute (IHEID), specialising in Environment and Gender. Currently, she works as an intern at UN-Habitat in their Global Solutions Division. Her advocacy work focuses on ensuring sexual and reproductive health and rights, ending gender-based violence, and women's and girls' leadership and empowerment, especially in politics. In December 2020,she was a researcher for the International Labour Organisation for their project Building Back Better: The Potential of ICTs for Recovery of Women-Owned and Led-Businesses in South East Asia.
Ece, (Female), is from Ece from Turkey and Greece.


During her bachelor studies in Greece she worked for 2 years in the Asylum Center managing a team in Thessaloniki, helping refugees and asylum seekers. For her master's in Management of Cultural Diversity, she investigated diversity issues within big companies and NGOs, made recommendations and policies, wrote research papers regarding the Gender pay Gap in Greece and the lack of women in higher positions within the academia, case study Tilburg University, The Netherlands. Currently working with a project about how to close the gender gap within technical roles and how large companies have an impact in the society regarding this matter and prevent girls from young age to feel that they should not study/choose a technical competency.
Mariana Couto, (female) is from Portugal.


She currently, leads the Feminism and Inclusion area and the Secretary of the Extremadura Youth Council.Taking a degree in Social Education at Universidad de Extremadura.She is also part of the International Affairs Committee at the Spain Youth Council and the Vicepresident of a regional feminist asociation called Mujeres Jóvenes de Extremadura (Young Women of Extremadura).She participates in the European Center for Peace and Development's Youth Network and in the European Confederation of Youth Clubs's Migrant Youth Network and in the Socialist Youth of my region.
Marta Galan Perogil, (female) from Spain.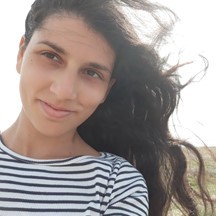 She is a Psychologist specialising in Human Resources, Work and Organisational Psychology with a master in Corporate Social Responsibility. Her main experience is in Human Resources, in big companies, within an international environment, related with digital and start-up.She has been a volunteer in the Spanish Red Cross as an Employment Guidance Counsellor. She plans to join a program in the European Solidarity Corps.
Gloria Maria Caravantes de Lerma from València, Spain (Female).


She is currently a PhD Student at University of València. She has a degree in Social Work and Master's Degree in Development Aid at the same university. Her research areas are: urban vulnerability, urban policies, neighbourhoods, public policies and social services.
All her work experience is related to social services and local development. As a social worker, she worked with professionals, citizens and politicians to define a shared project: building together the actions that they want. She also volunteers for different non-governmental organisations such as Red Cross, València Acull or Peace Cooperation Assembly (ACPP), among others.
Oludele Favor Olaitan (female).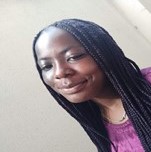 She graduated in 2021 with a degree in Electrical and Electronics Engineering.She is an advocate for global connectivity, clean energy, youth empowerment/welfare, and enjoys working with people. She currently volunteers with envisage hub- an organisation that connects youths to local and international opportunities. She also runs a footwear business, and is an intermediate python programmer.
Elson Mungani, (Zimbabwe) male.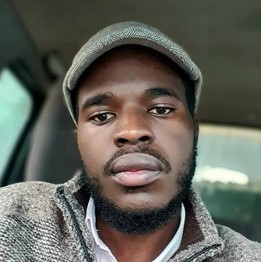 He is the Chairman for Malaria Youth Army in Zimbabwe and his strengths are Business Development and Entrepreneurship. He majored in Accounting for his undergraduate. He is a Young Ag Delegate at Bayer and a member of the Generation Connect Africa Youth Envoy with the International Telecommunications Union (ITU).
Camila Giselle Baello, (Buenos Aires, Argentina), (female) .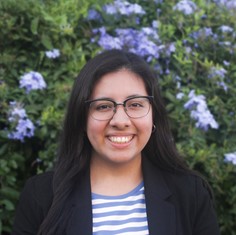 She has studied International Affairs at the Pontifical Catholic University of Argentina (UCA) where she also worked at the Social Debt Observatory of Argentina (ODSA). Since 2019, she has been part of the Centre for International Studies of UCA (CEI-UCA). She is also a youth envoy at the Americas Youth Group of ITU Generation Connect initiative and a mentor in the Global Youth Engagement Program. Currently, she is working in the International Cooperation Office of the Government of the City of Buenos Aires and will be starting my Master's degree in March of 2022.
Huan Sokhong, (female).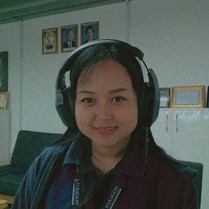 In 2018, she received her Bachelor's Degree in Education. She has two years of experience in Project Coordination with non-profit organisations and non-profit educational programs in Cambodia. Currently, she is a Project Coordinator for Sisters of Code, a non-profit educational organisation that provides a free coding curriculum to all Cambodian girls aged 10 to 20. She is also a rising star at Wedu Global 2021.
Hanlu Hu, (China, France, Switzerland), (female).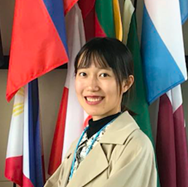 She is a 2nd year Master's candidate in International Affairs at the Graduate Institute Geneva (IHEID), majoring in Trade and International Finance, and specializing in Gender Studies. She also holds a Juris Master specializing in WTO law and a Bachelor of Economics from the University of International Business and Economics in Beijing, China. She is also a media monitoring and research consultant of ILGA World (International Lesbian, Gay, Bisexual, Trans and Intersex Association).
Ian Makamara (male).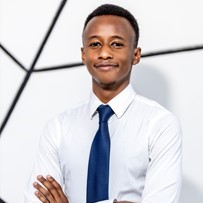 He is a Kenyan lawyer with an interest in digital rights and gender equality. Ian possesses a Bachelor of Laws degree from Strathmore University, a Certification in Gender Analytics from the University of Toronto and a Certificate in Human Rights from the Hague Academy. Currently, Ian is a Public Policy and Corporate Communication Consultant with Speyside. He is also working as a Youth Engagement Consultant for Fairtrade Africa, where his work is centred around developing a strategy that will see more youth in Africa involved in the agricultural industry.
Karen Kana Schröder (female).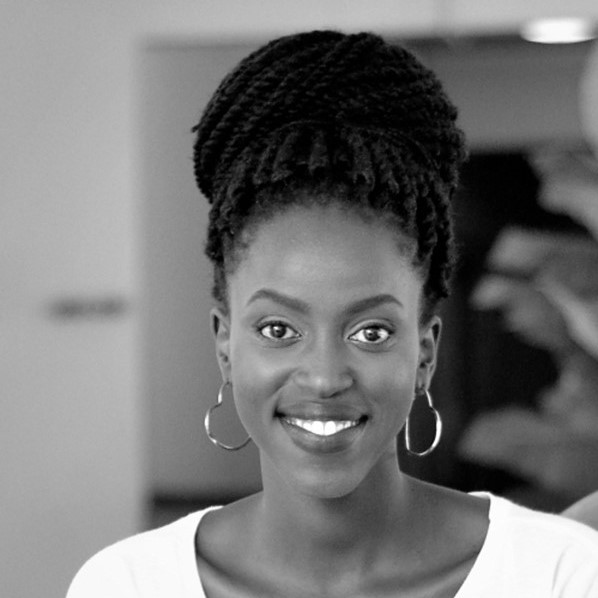 She comes from Uganda and Rwanda, and holds a master's degree in Global Development. She works with WP6 and supports the Youth Advisory Group. She was part of the fundraising team with Doctors Without Borders in Norway. She has built substantial knowledge in global development as a practitioner, by working with projects in the global North and South. Her main areas of expertise are research on gender and youth issues. She works as a consultant with a team at John Hopkins University's Population Centre, on a platform called The Challenge Initiative (TCI). TCI is a program focused on the rapid expansion of urban family planning programs worldwide but with focus on urban poor and slums.
2. Academic Advisory Coalition
The AAC consists of seven European experts from research and higher education institutes.
Maria ALANDES-PRADILLO (female), European Organization for Nuclear Research (CERN), Switzerland, is a Computer Engineer with 20 years experience. She works in the Women in Technology Steering Committee, which coordinates various activities to promote gender equality in STEM including outreach, lectures, mentoring and networking events.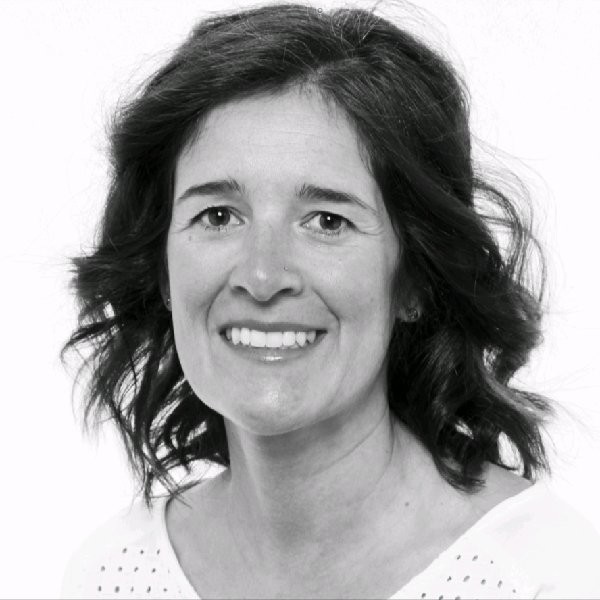 Caitriona Ni LAOIRE (female), University College Cork, Ireland, is social scientist in gender equality in higher education. She is a lead investigator for 'Through the Glass Ceiling' (professional development programme for academic women); and GENOVATE; and is as gender expert in the RRING project.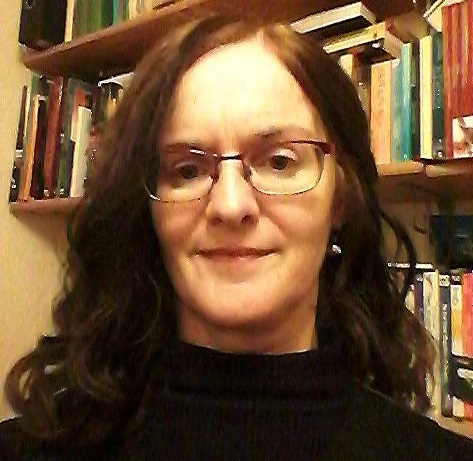 Dr. Filiz MUMCU (female), Manisa Celal Bayar University, Turkey, PhD, has worked in the Grand National Assembly of Turkey and is currently working in the Department of Computer Education and Instructional Technology at Manisa Celal Bayar University. Her research focuses on educational technology, interdisciplinary teacher education in ICT, and working with computer science education for girls.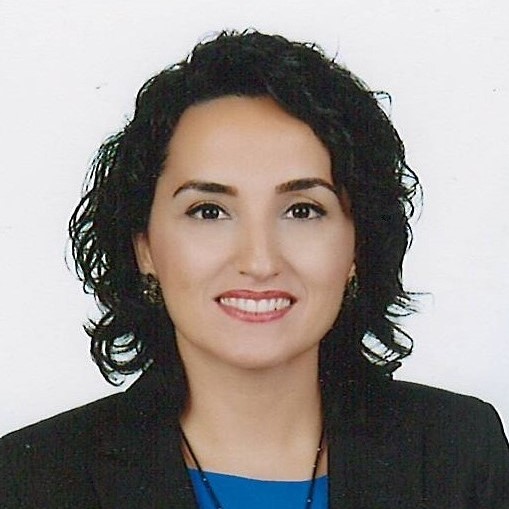 Jorge MANHIQUE (male), Instituto Superior de Ciencias Socias e Politicas, Universidade de Lisboa, Portugal, Marie-Curie fellow, is researching the inclusion of persons with disabilities in EU development programs. Jorge has worked as the Africa Program Officer for Disability Rights Fund and as an Advisor for Humanity and Inclusion's "Making it Work" project good practices for fighting gender-based violence.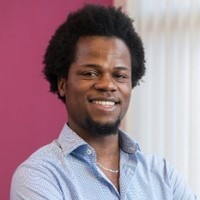 Pavol SOVAK (male), Pavol Jozef Šafárik University in Košice, Slovakia, is a H2020 project manager at the Lifelong Learning Centre & Projects Support Department. He has specifically worked on several the scientific projects led by women including BatteRies, Chemistry, BioSciences.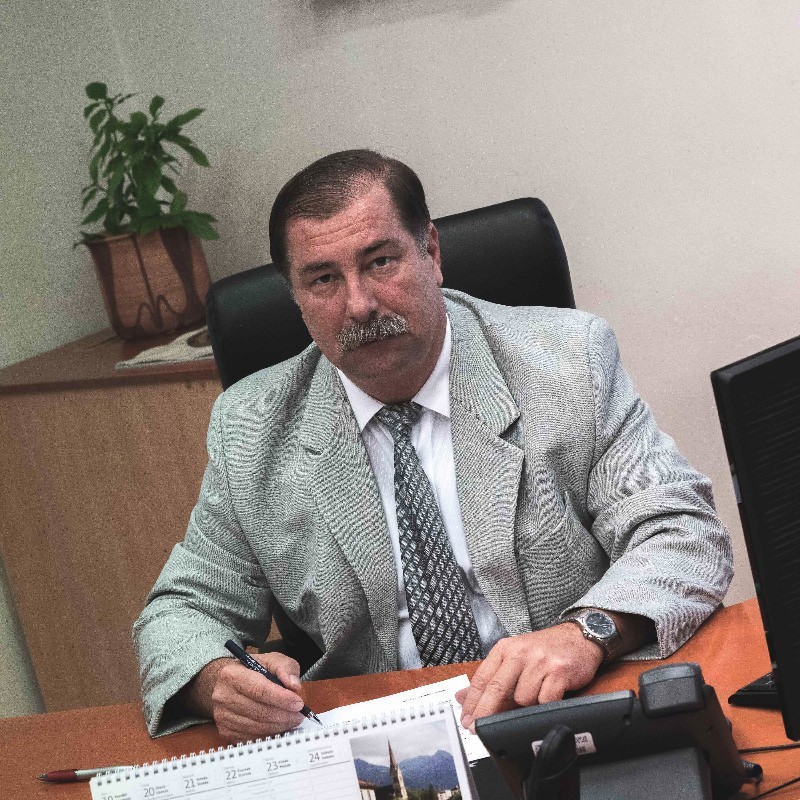 Dr. Rita MONTICELLI (female), University of Bologna, Italy, is the Rector' s Delegate for Equal Opportunities. Her work centres on gender, culture, and literature. She directs the Centre for Utopian Studies and coordinates the International Erasmus Mundus GEMMA (women's and gender studies). She has participated in national and EU projects including ATHENA, AOIFE, COTEPRA, "European Intertexts", ACUME, PRIN, SENT, EDGES, GRACE, ATRIA, PLOTINA, and GENDER & DIVERSITY.
Lilian VOLCAN (female), University of Oxford: International Gender Studies Centre, UK, is a Research Associate and experienced technology transfer manager specializing in gender inclusion, capacity building and sustainable development. For more than 15 years, she has coordinated multi-country teams engaged in gender mainstreaming & development projects for the UN-FAO, GEF, Common Fund for Commodities (CFC) and World Bank in Asia, Africa and Latin-America.

4. Global Hub Reference Group
The GHRG will consist of nine stakeholders that will provide strategic inputs for the Consortium members and support for the project's implementation (T1.1,T4.1, T4.2 and T4.3)
and will act as a catalyst for communicating and disseminating the project's results (WP5) in non-European countries in the Global North and Global South.The GHRG will additionally share in the benefits from EQUALS-EU by taking advantage of the project's outputs and sharing in knowledge exchange and technology transfer opportunities. The following are the members of the Global Hub Reference Group:


Aileen AGUERO GARCIA (female), Instituto de Estudios Peruanos, Peru, is a researcher in ICT and rural development and poverty. She has received the EQUALS Global Hub's Tech award for a project on gender and the digital divide in the Global South that uses research and knowledge to bring awareness on gender disparities in rural areas, in financial inclusion, and in girls' ICT use.
Gloria BONDER (female), Latin American Postgraduate Institute of Social Sciences (FLACSO), Argentina, is the Coordinator of the Global Network of UNESCO Chairs on Gender Equality. She is also a researcher, advisor, and professor on gender equality theory and policies. For two decades, she has coordinated and supported projects on women and ICT, mostly on Latin America.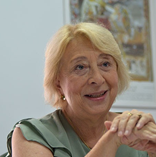 Mei Lin FUNG (female), Chairpeople Centred Internet, United States, is Co-founder with Vint Cerf of the People Centred Internet. She is active in the Digital ASEAN dialogs – facilitated cross border data flows Hanoi Sept 2018. Just completed 2 years with the Digital Economy and Society Global Future Council. Socio Technical Lead for Networked Improvement Communities in the US Department of Defence Future of Health initiative. She is also a Fellow of the Royal Society of the Arts and Vice Chair for Internet Inclusion at IEEE.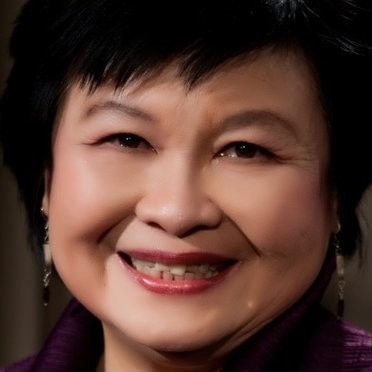 Helani GALPAYA (female), CEO LIRNEasia, Sri Lanka, is an expert in net neutrality, barriers to Internet access, e-Government, and broadband quality of service. Her work focuses on knowledge dissemination and small, medium, and micro enterprise inclusivity in global agriculture value chains. She has extensive experience with employment and digitization and conducting large-scale surveys of Internet use in India, Pakistan, Bangladesh, Indonesia, Cambodia, Myanmar, and Nepal. She also researches gender inequalities in harassment, surveillance and privacy, and political participation.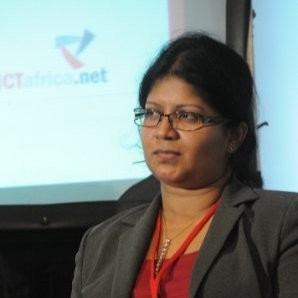 Maria GARRIDO (female), Principal Research Scientist at the Technology & Social Change Group, University of Washington, United States, is an expert in ICT appropriation for social change. She has conducted research on the role of Massive Open Online Courses (MOOCs) in advancing youth employability in Colombia, the Philippines, and South Africa; the employability of migrant women and e-skills in the EU; and the struggle for democracy in Egypt's Arab Spring.
Alison GILLWALD (female), Head of Research ICT Africa and Nelson Mandela School of Public Governance University of Cape Town, South Africa, is a former telecommunications regulator and active member of the Feminist Internet Research Network (FIRN). She has conducted nationally representative ICT Access and Use surveys across Africa for over a decade and has researched gender digital inequality in Rwanda and Cyborg alternatives to Smart Cities.


Mmaki JANTJIES (female), University of the Western Cape, South Africa, is an Associate Professor in Information Systems and researcher in ICT and sustainability development. She runs a non-profit, which leads tech clubs for girls and boys in under-resourced public schools and has developed a yearly technology boot camp mentoring program. She also trains and mentors young girls on digital literacy and programming.
Loly GAITAN (female), EQUALS Global Hub, Switzerland, is a Project Officer with over 10 years' experience working with quantitative and qualitative research methods to analyse international policy and development, specialized in technical assistance to achieve the SDGs with particular focus on SDG5 Gender Equality.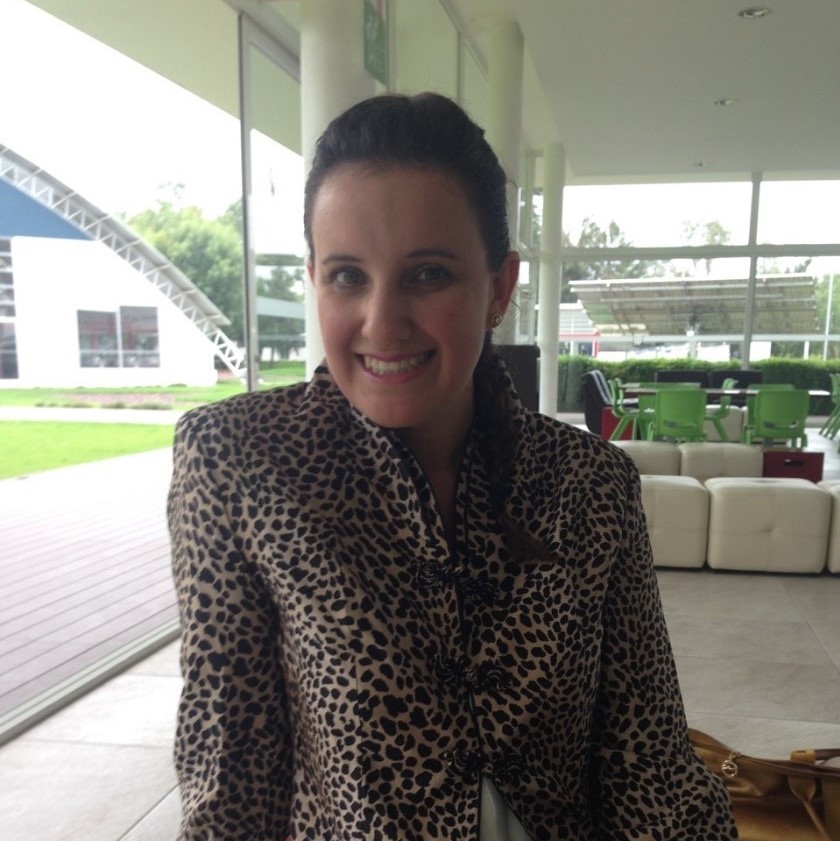 Ruhiya Kristine SEWARD (female), International Development Research Centre, Canada, is a Senior Program Officer with IDRC's Networked Economies (NE) program. She supports research on ICT in the Global South, innovation, and human development including cyber policy, digital rights, open development, and data for development. She works towards harnessing digital innovations that create inclusive economic opportunities and advance democracy in the developing world.
Dhanaraj THAKUR (male), Web Foundation, United States, is the Research Director at the Web Foundation where he leads research on broadband access and affordability, gender equality, and data rights; with an emphasis on low and middle-income countries. He has conducted high impact research and authored publications on the gender digital divide, gender responsive national broadband plans, AI and gender-based discrimination, and online gender-based violence.