The EQUALS-EU Summer School, a part of our project's ambition to support the professional development of future leaders and champions in gender equity and digital inclusion, offered an exciting three-week programme in Riga, Geneva and Valencia from 12th to 30th of June 2023.
This inspiring and empowering learning journey consisted of courses building upon each other focusing on each region's specific competencies, community partnerships, and resources. And our programme also aimed to create an opportunity to promote knowledge exchange and technology transfer within Europe and beyond.
We are happy to share with you some impressions from each week!
First week in Riga: Transformational Leadership and Gender Equity Role Modeling
The first week of the EQUALS-EU Summer school organized in Riga on 12-16 June was a fascinating opportunity for almost 20 women tech innovators to work on various aspects of transformational leadership and gender equality.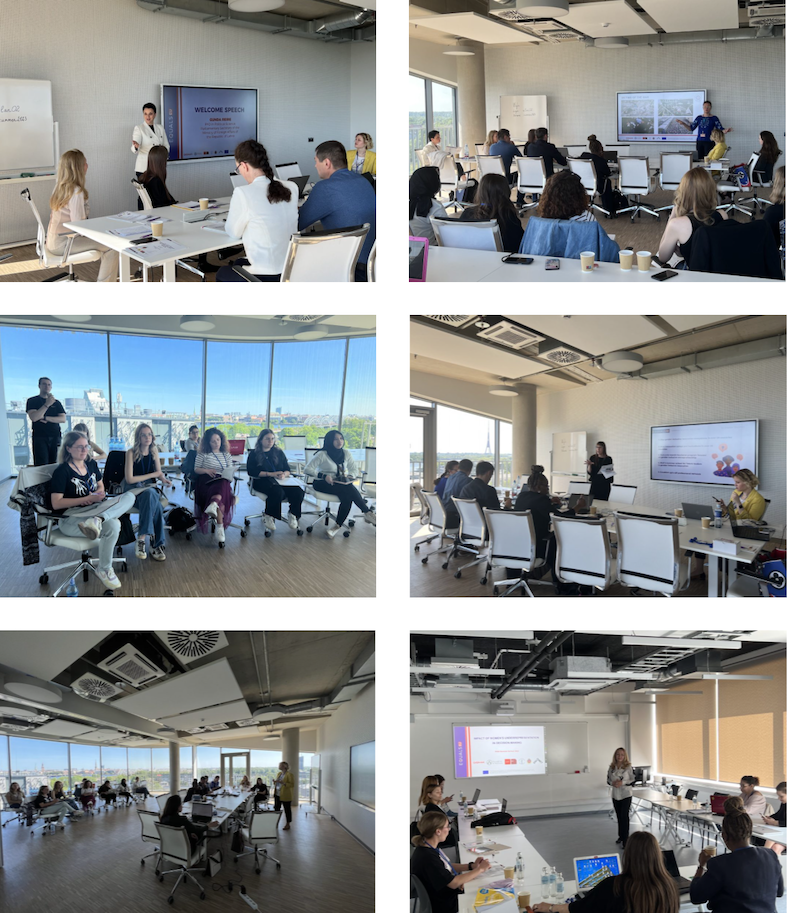 The participants were immersed in a dynamic learning environment with thought-provoking discussions and valuable insights from experts to learn about:
Fundamentals of gender equality / equity / stereotypes / women underrepresentation
Strategic communication and role modeling
Tools for developing women's leadership in ICT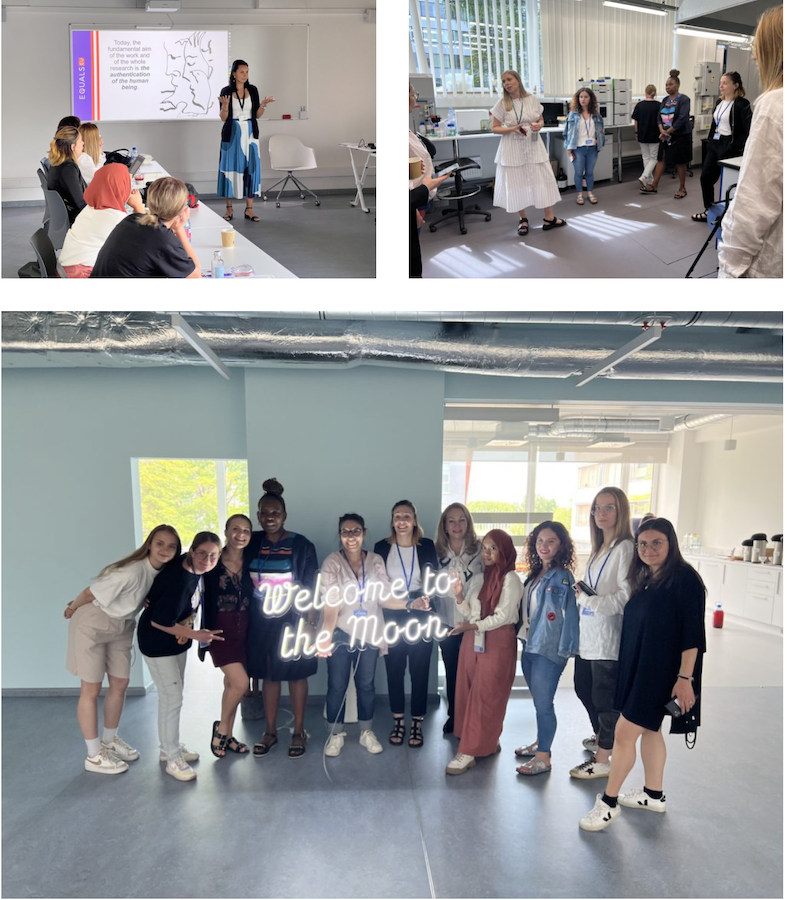 This first week of the Summer School was hosted by EQUALS-EU partners Institute of Economics of the Latvian Academy of Sciences (IELAS) and Kharkiv National University of Internal Affairs (KhNUIA) in collaboration with GSMA, leading the project's summer school programme. It was also supported by the local initiative Riga TechGirls, University of Latvia and Riga Technical University.
Second week in Geneva: Eliminating Exclusion and Advancing Women's Rights
The second week of our summer school organized in Geneva on 19-23 June offered workshops in various parts of the city for 30 women tech innovators to discuss the importance of digital gender inclusion and international policy making in the field to advance women's rights.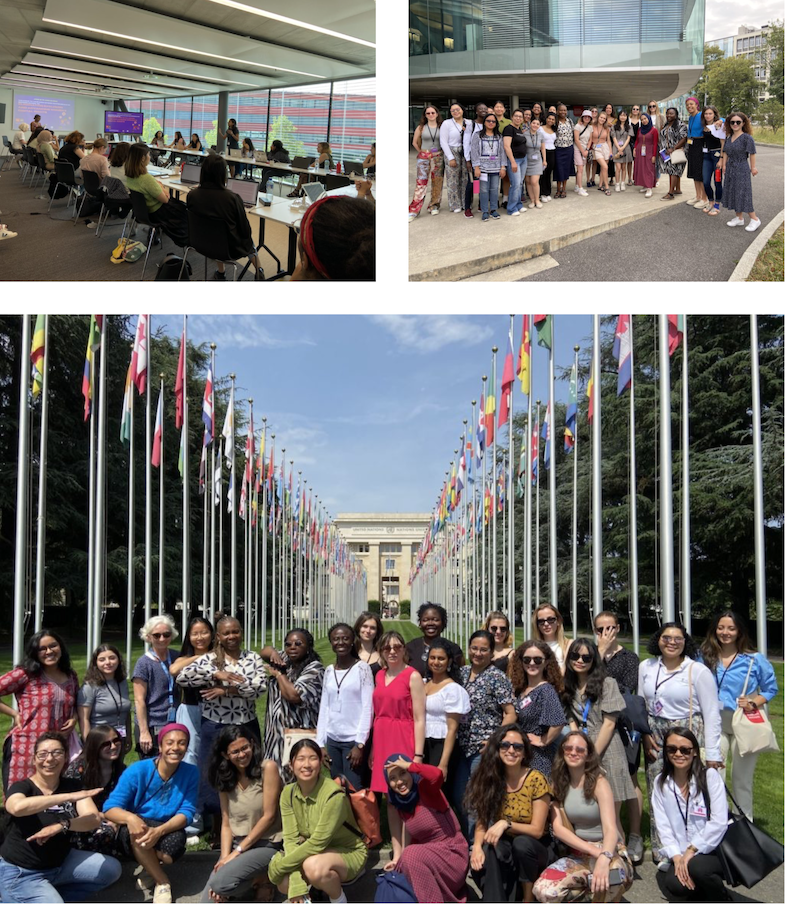 The participants took part in workshops focusing on the concepts of digital gender inclusion and meaningful connectivity to identify risks and opportunities of (not) creating an inclusive innovation solution. The participants also enjoyed an hour of city walk designed to explore the urban environment with emphasis on gender diversity.
Other highlights of the week included a workshop on digital trade, followed by an inspiring talk on female leadership hosted by ITU Secretary General HE. Doreen Bogdan-Martin at the ITU premises.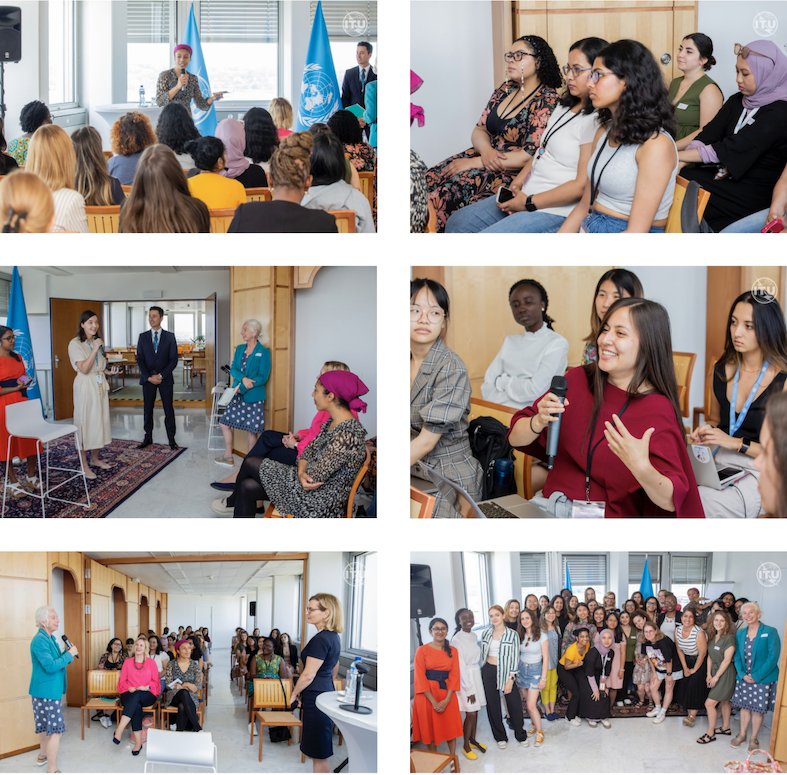 This second week of the Summer School week was hosted by project partner Graduate Institute Geneva (IHEID), in collaboration with GSMA.
Third week in Valencia: Empowering Women in Place
The third week of the Summer School organized in Valencia on 26-30 June focused on the exciting topic of Empowering Women in Place with the participation of 17 women tech innovators.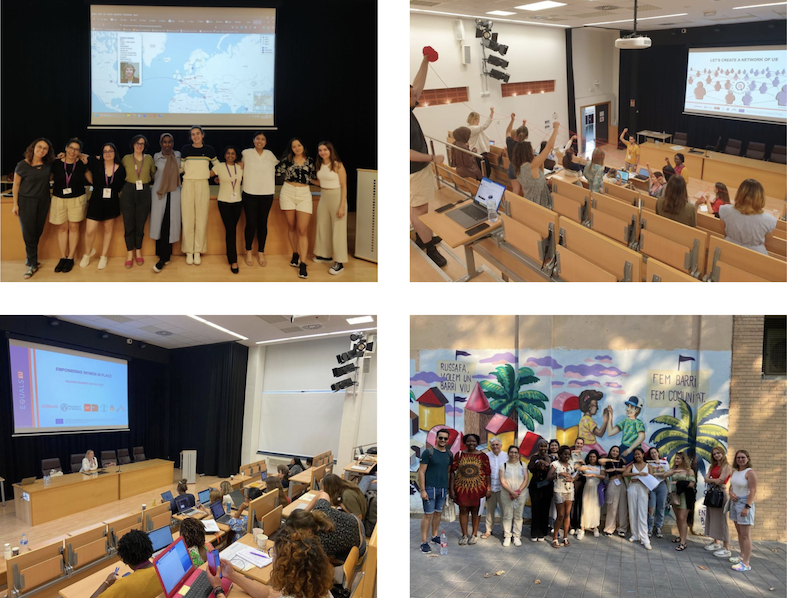 The participants were equipped with lots of ideas on women empowerment with workshops on:
Architecture and mobility with gender perspective
Gender gap through cultural heritage and creative design
Power networks and gender leadership
Identifying the gender gap through data visualization and charismatic speaking
The programme included visits to La Albufera to see an example of natural park management and the creative economy in the city of Valencia.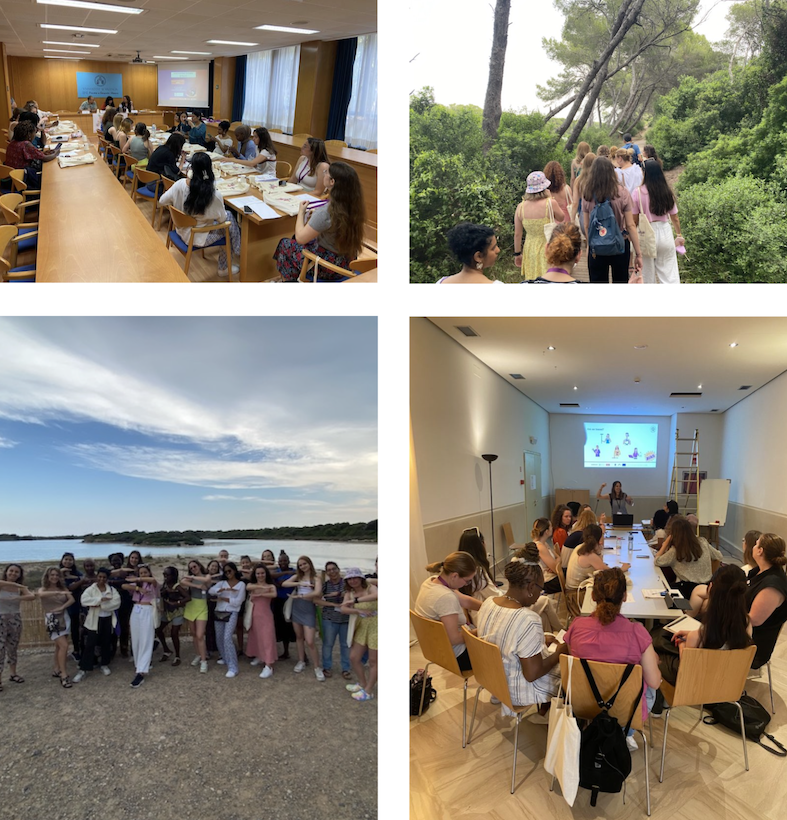 This final summer school week was concluded with a pitch-off session where participants presented their tech innovation ideas and business plans to a jury of experts and in the end three teams won: #CleanWater led by Arijana Filipić, PhD, team #ImpactDevAfrica led by Janet Mulu I.T.S and team #Haven led by Clementina Aina.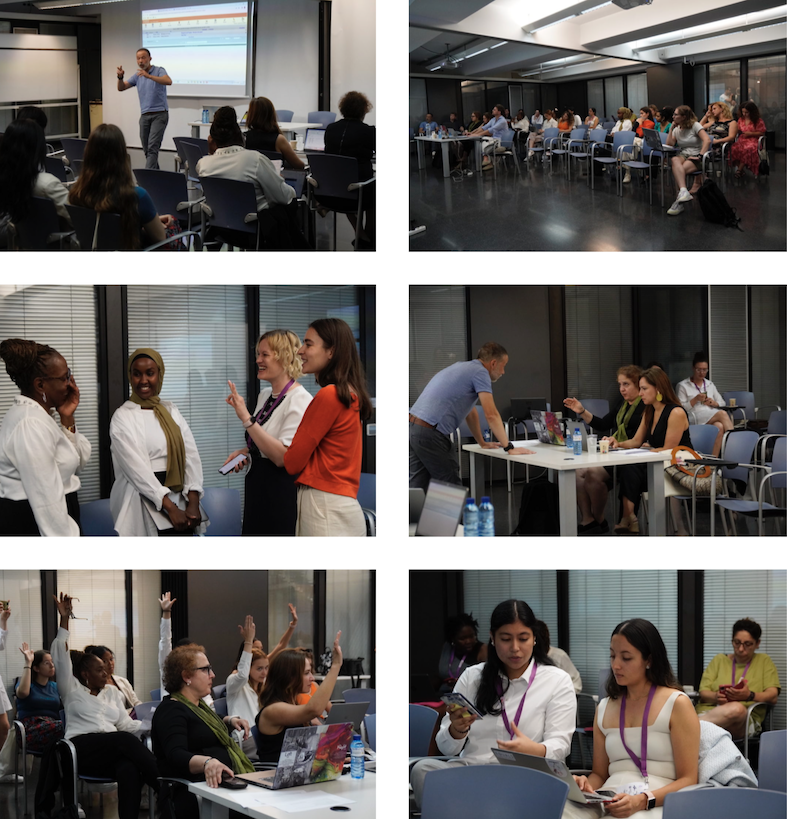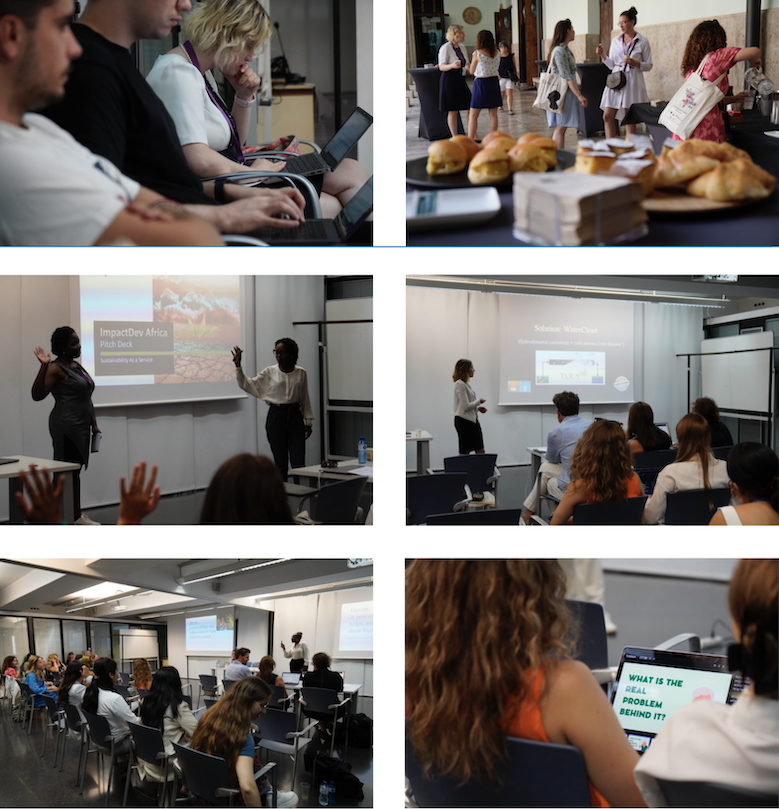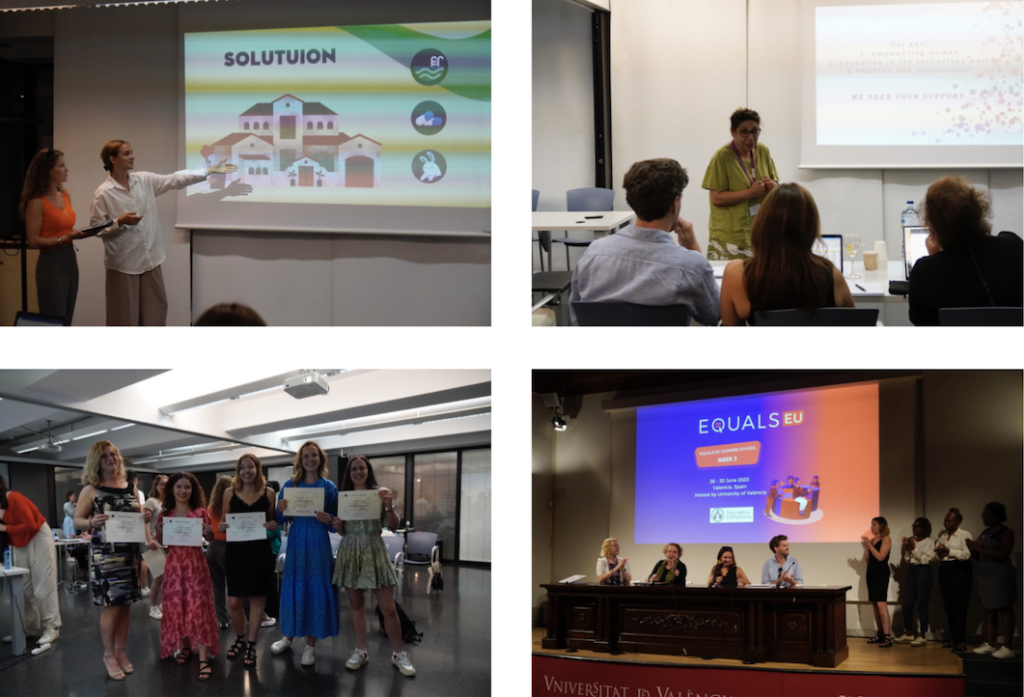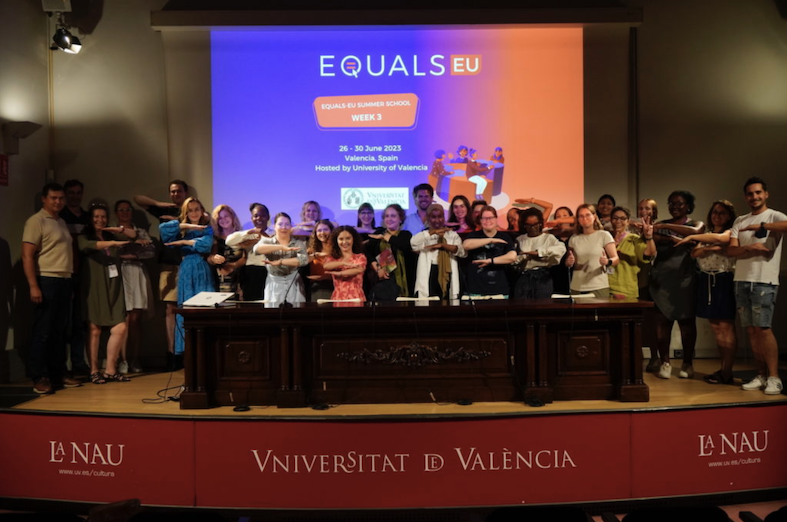 The third Summer School week was hosted by project partner University of Valencia (UVEG) in collaboration with GSMA.
Read more from the Summer School organising partners:
GSMA Convenes Rising Female Innovators in Tech for a Three Week Long Capacity Building Summer School
A publication by the University of Valencia on EQUALS-EU: Empowering Women in Place
Dr Claire Somerville from IHEID Gender Centre welcomes you to our 2023 Summer School!
About EQUALS-EU:
The EQUALS-EU project is a three-year capacity building and research project funded by the EU Horizon 2020 programme (01/01/2021 – 31/12/2023) and participated by 19 consortium partners.
Our main objectives are:
Promoting gender balance in the technology sector by championing equality of access, skills development and career opportunities for women and men alike.
Promoting gender equity in social innovation by capacity building and creating smart, sustainable and inclusive social innovation ecosystems in local communities and cities.
EQUALS-EU follows a 4-step plan to achieve these objectives: