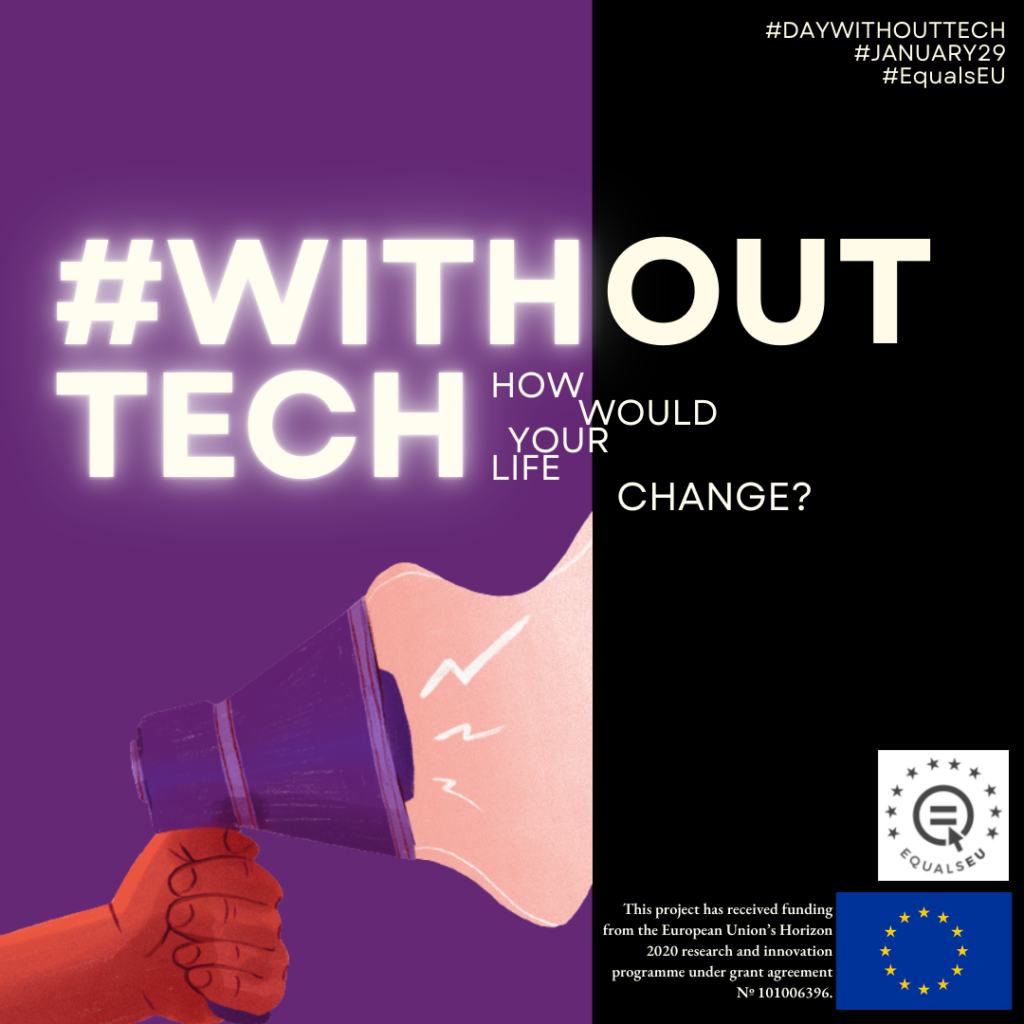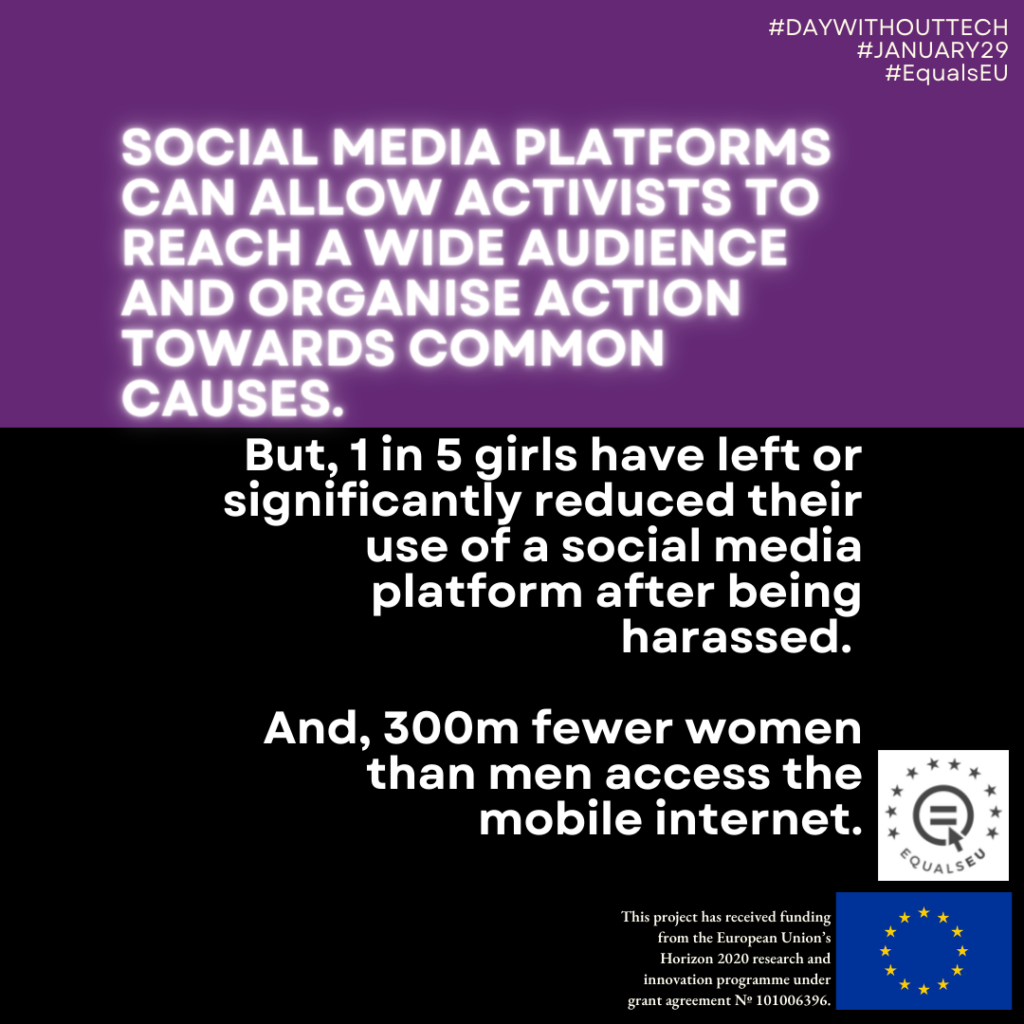 EQUALS-EU seeks to help close the gender digital divide by promoting gender equitable innovations in Europe. But, we had to ask ourselves, how many of us really understand what it means to live a life without tech?
To find out, and in solidarity with the millions affected by a life without access to tech, on January 29 we are launching our first #DayWithoutTech challenge. For 24 hours we will live without tech, and share our reflections with our communities.
Join our challenge, and help raise awareness of the gender digital divide. We want to know what those 24 hours meant to you.
How to join?
1 – Download our graphics to share with your communities — via e-mail or social media — before January 29.
2 – On January 29, attempt to go 24 hours without tech.
3 – On January 30, reflect on your experience, and fill out our #DayAfter the #DayWithoutTech form to share how you felt. 
4 – With consent, we will share your thoughts on how you felt with the EQUALS-EU community and beyond.
By doing so, you will be helping to raise crucial awareness of the gender digital divide, and how important it is that we tackle it. Thank you participating!